NPA's Visit to Ivy Care Home
Back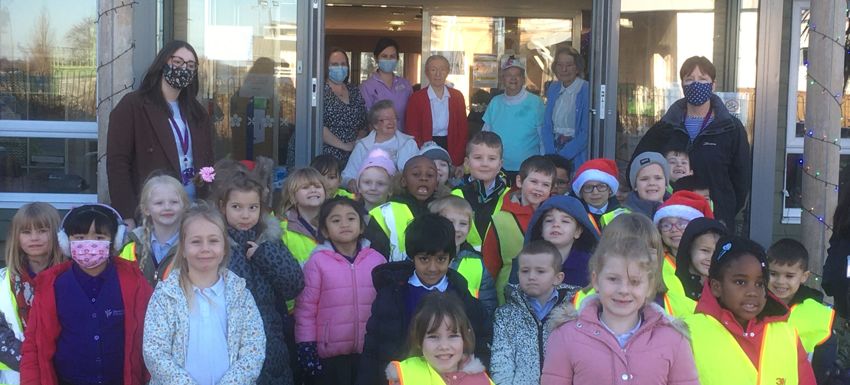 December 23rd 2021
On the 15th December, Norwich Primary Academy took their year 1's to Ivy Care Home in Norwich, to sing Christmas Carols and spread Christmas cheer to all of the residents and staff.
The children bought many smiles to the residents faces as a response to their wonderful singing. As well as delivering each resident a letter - a perfect Christmas keepsake.
Tim Watts, Reverend at Earlham Church said: I loved seeing the young people and the residents enjoying meeting each other. The children sang with such joy and enthusiasm. I also want to add that the teachers were brilliant!
Both Norwich Primary Academy and Earlham Church are already organising the next visit for Easter due to the positive reaction from both the pupils and residents.
Rebecca Handley Kirk, Executive Principal of Norwich Primary Academy & Cobholm Primary Academy positively reflected on the event: I am so proud that our pupils brought festive cheer to the residents of our local care home. The pupils and residents had such a wonderful time. We hope to visit again at Easter.