Norwich Primary Academy Pupils keen to 'change the world' at Sustainability Conference
Back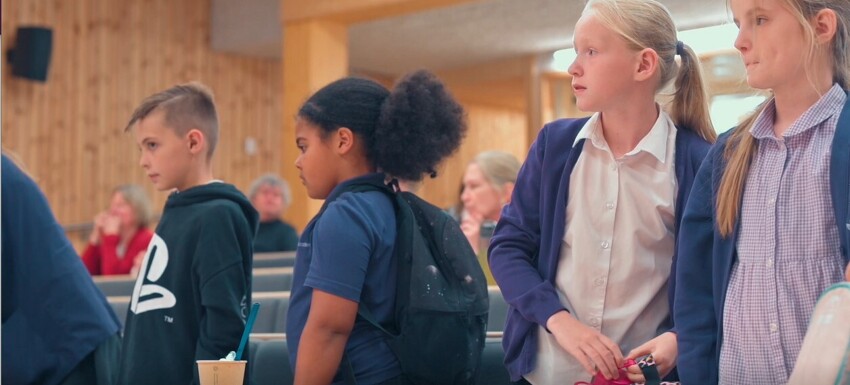 July 13th 2022
A number of pupils from Norwich Primary Academy are keen to make a big difference after being the only school to attend the Sustainability Conference.
The primary school's Eco-Action Team had the fantastic opportunity to be part of a panel where they discussed a series of actions they plan to carry out at school, for example, putting bowls in all the sinks to save water, leaving an area of the playing field unmowed to provide an inviting environment for bees, butterflies and other wildlife, and lobbying the kitchen and cleaning contractors to use sustainable products that are ethically sourced.
A student at Norwich Primary Academy said:

"It made me think about what we can do to change the world, and what we can do to protect nature."
Amanda Armstrong, Class Teacher said:
"It was lovely to see adults and children engaging together to think of actions they can take to make changes to sustainability in their environment that will benefit them both."